After Ruta6
Many things have occurred since 2008, when students of Valle del Saja Secondary School started to fund the study grant offered to Sudeep Magar. The money raised in various fund-raising events has been invested in more study grants for children and adolescents, most of whom have spent their childhood in one of the biggest orphanages in Nepal (Bal Mandir Naxal).
The House of Dreams, Primary and Secondary schools, businesses and Ruta6 members … have all contributed in financing the study grants, as well as offering a commitment for their continuity.
Their hard work and support, have made it possible for Ruta6 to offer study grants to a group of young people who have now finished their training and been able to acquire necessary tools for a better future.
It is a great honor for Ruta6 to share with members and friends, the following words of thanks sent by students who have finished their studies and which help us know that every euro has been well-spent.
Many thanks to each and every one of our friends, members, businesses, institutions and schools who collaborate to make our motto come true:
EDUCATION is the most powerful tool for transforming the world.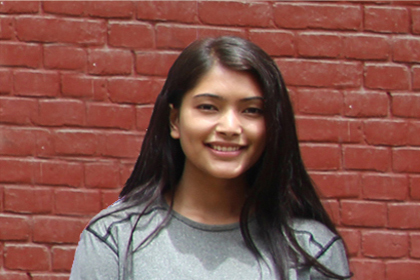 Sonia Raut ha estudiado Azafata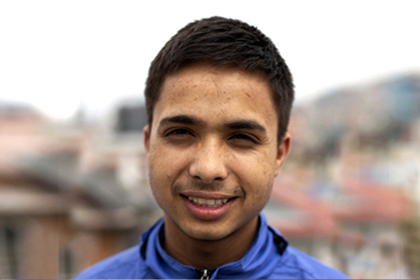 Bhupendra Upadhaya ha estudiado Radiología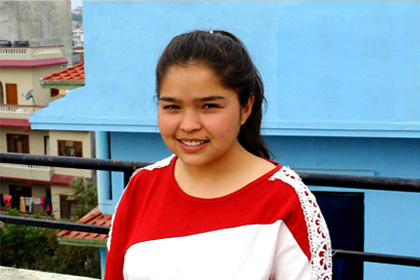 Prerana Chand ha estudiado Bachiller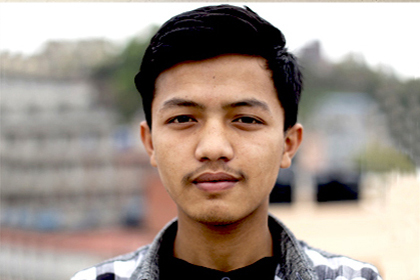 Sagar Thapa ha estudiado Bachiller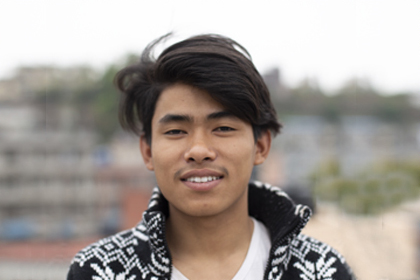 Sudeep Magar ha estudiado Barista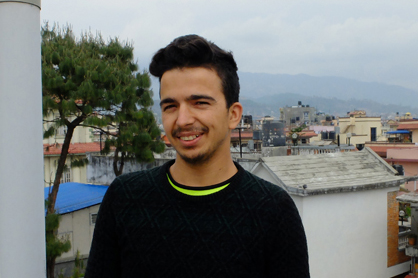 Santosh Dithal ha estudiado Auxiliar Sanitario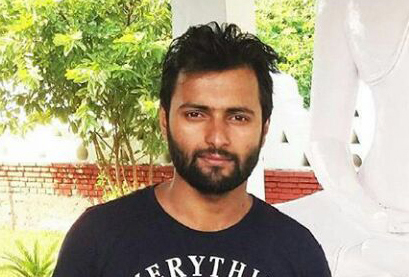 Ghanshyam Paudel ha estudiado Ingeniería



Gajendra Rana ha estudiado Administración


Really thankful Ruta6,

Eeverything is going well with me, actually it wouldnt have been perfect recently like this without ruta6. There are no words that could express thanks to you. I know I have finished my master degree, all this goes to ruta6 without which I couldnt have finished . I know I couldn't do anything to ruta6 right this moment and how that if , incase there comes a time in future that ruta6 needs me I will be there for any help either it may be physical or financial if i am capable of doing. I dont know how can I give thanks with a words. But really I am lucky to get ruta6 as my parents that support me financially as result I have been able.

Really thanks with my heart.

Gajendra Rana



Sarita Gurung ha estudiado Administración


Dear ruta6,

Thank you so much for your innovative help and support that you have provided to me as well as to all of us. now, currently i am working in a restaurant name called boomerang, which in pokhara valley and I worked there as a cashier.

I really want to say thank you to Ruta6 from the bottom of my heart. I know, it would not have been possible if this project would not have supported me financially and mentally. Hope in the future this project will leads more and goes ahead.

The love and help support that ruta6 had provided to all the children of Balmandir would always be there in my memories. well, if in case if any sorts of help is needed then i am sure without any hesitation i am always there for this project.

Thank you!!

With regards

Sarita!!







Kalpana Bohara ha estudiado Trabajo Social


Dear Sponsor Rut6 Spain

I am writing to express my sincere gratitude to you for making my dream come true. I was thrilled to learn of my selection for this honor and I am deeply appreciative of your support.

I am currently working with Special need children as special teacher. Thank you again for your generosity and support. I promise you I will work very hard and eventually give something back to others, both as teacher and possibly a scholarship to future students like myself.

Sincerely,

Kalpana Bohara







Basanti Boktan ha estudiado Enfermería


Dear ruta6,

I would like to take this opportunity to thank you from the bottom of my heart for sponsoring me. There aren't any words to express how thankful I am for your kindness and big-bigheartedness in my education and well-being. My academic achievements would not be successful without your continuous financial assistance and support. Due to your support, I am able to be a qualified nurse and make a difference in other people's life.

Your sponsorship and constant support has helped me and others to realize that dreams do come true and that we can be what we want to be. Under your support, everyone feels secured that our education is steady and able to complete it successfully without any hindrances. I deeply appreciate your generosity and support for children like me.

At the moment, I am studying Master in Nursing (Mental Health) and working in an aged care facility to assist the old people in achieving their independence through continuous support and care.

Again thank you for everything and I appreciate all you do for my brothers, sisters and me.

Regards,

Basanti Moktan







Binda Karki ha estudiado Gestión Hotelera


Ruta6,

I am writing to thank you for your generous scholarship. I was very happy to learn hotel management. at global institute of hotel management and training centre santinagar, Baneshwor, kathmandu . I plan to purpose a career as a good chafe. I am currently working at a cafe.

Thank you again your support.

Binda Karki







Jagadishwor Baral ha estudiado Farmacia


Dear ruta6

I feel one of the luckiest person in this world to have you in my life. The life I am living and the height I am gaining today is because of you. I still remember my past.

Most important things I have learned from you is humanity, patients, loving and caring. Whenever I will be and whatever I will be, I will be following the path shown by you. I am here because of your help and dedication.

You have done many things to me. Most important two things are you have established my career and made me a good citizen and a good human.

I am always thankful to you

Lots of love and respect

Jagadishwor Baral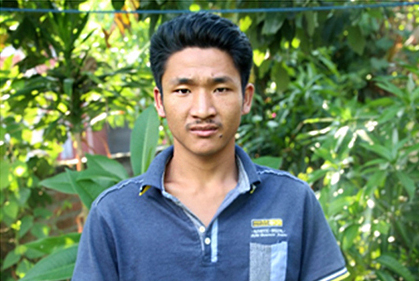 Basant Budha
I would like to thank you for the support and help me for my higher education. after I finished my S.L.C. I was very warried about my study and future. Because I am an orphan and I lost my father and mother when I was just 9 years old. Then after I lived in Kapilvastu, Bal Mandir (Branch of Naxal Bal Mandir). after I finished my school level study, I want to study higher education.
At that time you provided me support and help for my study. Now I am going to complete my bachelor degree study. without your support this is not possible and You are the only reason behind my sucess. once again Thank you for making me eligible person.
Thank you Ruta6 and Creative Nepal family.
Your sincerely
Basant Budha

Devendra Oli ha estudiado Microbiología
I would like to thank you for the support and help you provided to me. After I finished my SLC I was worried about my higher study. Because I am an orphan and I lost my Dad and Mom when I was 8 years old, I lived in Kapilvastu Balmandir and completed my education up to SLC.
After SLC I returned to my society but without my parents and poor economical condition I was thinking of quiting the study. At that time you provided me support and help . Because of your support today I am able to complete Graduation in Microbiology. Because of this there are many doors of opportunities opened for me. Without your help I would have been nothing.
You are the reason behind my success . I would like to thank you from the inner core of my heart for your love, care and support.
Thank you soo much for making me eligible person . I also like to assure you that I would always be ready to do anything that I can do to help you.
Yours sincerely
Devendra Oli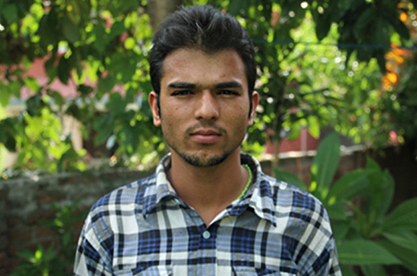 Netra Prasad Upadhaya ha estudiado Ingeniería
I am very pleased to write a letter to whom I have taken as guardians in my life. I still remember the days where I used to work all day and late night to complete my +2 level in science. I remember my past with full of sorrow and struggles. Since after 2012 I am very lucky to get your parental support through scholarship. I build up my hope and courage to have better future because of you. I am now an Engineer, because of you.
I am very much thankful for all your support and care for me. I will never forget in my life. I want to make you sure that I am always ready for any things to support your scholarship project for needy boys and girls and children. As being honest, I have tried my best to support your project in Nepal and I will continue it. Your inspiration and guidance has made me in this position. I am glad of that. I cannot imagine, where I will be, how will be my life if I have not you in my life. I still remember my friends from Balmandir due to lack of opportunities, are forced for marriage, forced to leave country for labour etc. It is miserable to say that, without proper guidance and support many of our friends abandon study. At this moment, I want to thanks god for making my contact with you. Now I am proud to say, "I am the one". I feel proud that I am able to become an example for many of our upcoming generation whose background is like mine. This strength and power is because of you. I have no words to express my thanks to you. But, from the inner corner of my heart I want to thanks all of you who support me.
At the end, I want to share my happiness with you all, for my completion of bachelor degree in Engineering with good marks. I wish Ruta6 and Creative Nepal will continue this scholarship project for long last so that many of our brothers and sisters will have similar opportunities. Thanks a lot. I love all of you.
Regards,
Netra Prasad Upadhaya